This Banff Springs elopement by the river's edge is one of my favourites, for good reason! Chantal is one of my closest friends here in the Bow Valley, so of course when I heard the news that her an Evan were having an elopement in Banff, I jumped at the opportunity to capture their special day. Chantal was a beautiful bride in her simple yet elegant white gown, and Evan looked quite dapper in his grey suit. The day was the perfect mixture of sun and clouds, and we all happily gathered at a quiet spot by the rivers edge for Chantal and Evans Banff Springs elopement ceremony.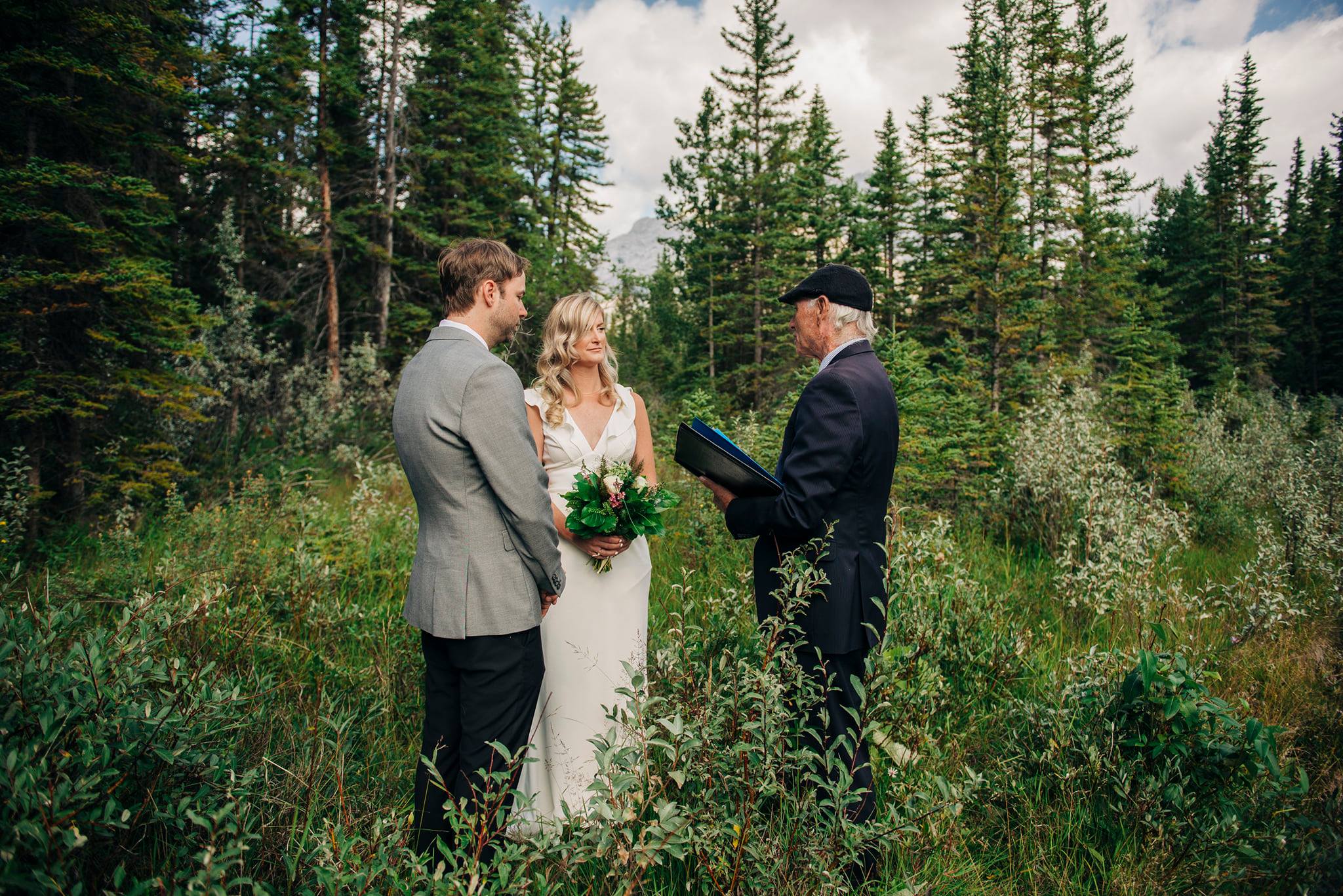 The ceremony itself was short and sweet, and we soon set off to Rundle lookout at Tunnel Mountain for some post-ceremony photos. Although Chantal and Evan were both nervous, and really dislike being in front of the camera, they were happy to spend time with their friends and family before heading off to the reception back in town.
The two lovebirds held a small and intimate reception for the wedding guests after their Banff Springs elopement, and later asked friends and family to meet them at El Patio for a celebration of their love.
Congratulations, Chantal and Evan. I wish you all the best in your future as MR and MRS!