The tradition of carrying flowers down the aisle on your wedding day and at your elopement is one as old as time. Ancient Greeks, Romans, and even Egyptians, carried fragrant bunches of herbs and spices to ward off bad luck on their wedding day.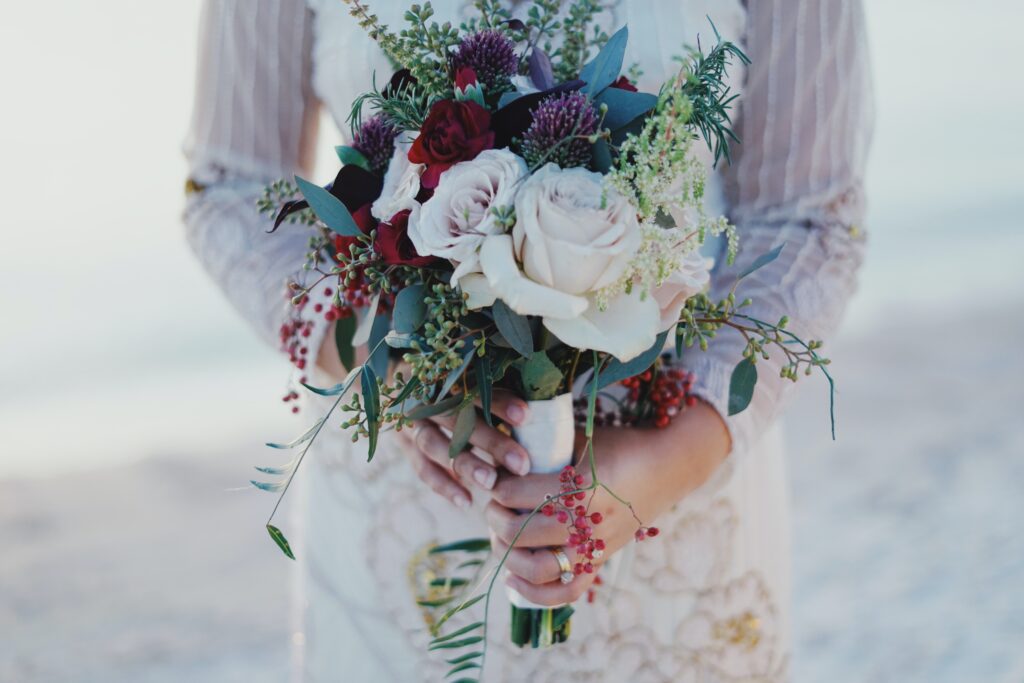 Flowers, symbolize a new beginning and are said to bring fertility, happiness, and fidelity to the couple. Whether you choose to elope with just the two of you or in an intimate wedding with loved ones, it is super important to consider hiring a professional florist for your special day.
Eloping eliminates extra stress that often accompanies a traditional wedding. One surefire way to add stress back into your planning is by trying to plan out your own wedding bouquet or elopement flowers.
Choosing Your Elopement Flowers
To get started on the decision of what you would like your elopement flowers to look like, I suggest heading over to — you guessed it — Pinterest! Before booking your florist, be sure you have some fun inspirational ideas on hand, your elopement location and date chosen, and have decided on a budget.
At the top of your floral checklist, you should have a floral consultation booked. This is where you'll go over the details such as colour theory and seasonality. Be sure to do your best to be open to suggestions here, as a collaborative environment will help to ensure you get the absolute best bouquet for your elopement. Provide examples and opinions, but let the professionals help make the final decision! 
The professionals will know exactly how to achieve the look you're going for while also thinking about the time of year, temperature, weather conditions, and length of time the flowers will be in the environmental conditions provided by your elopement venue choice.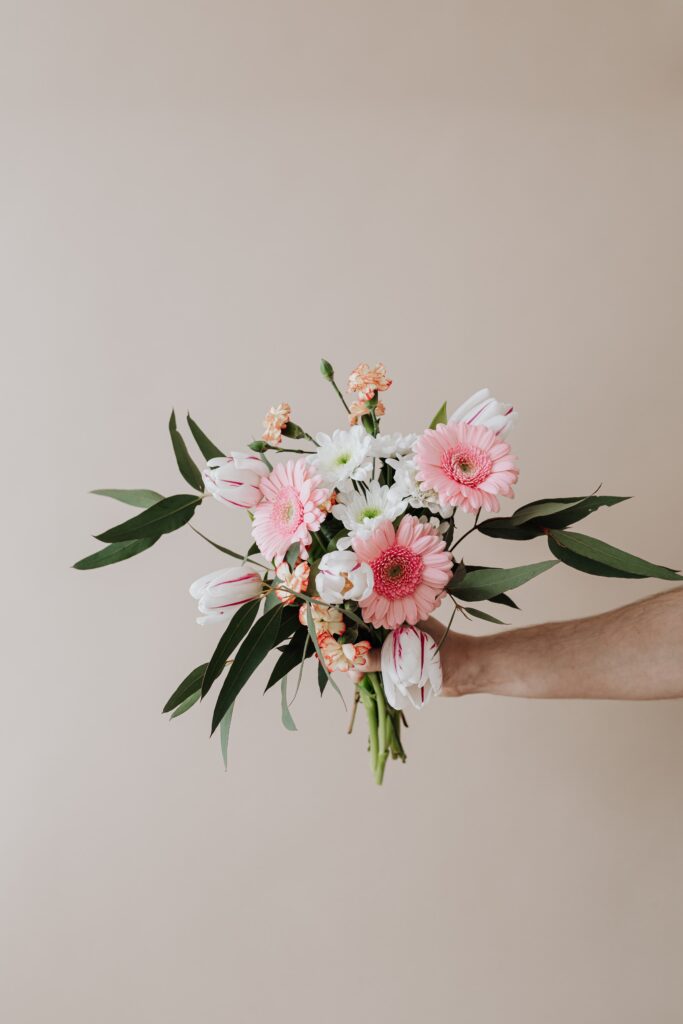 The Cost of Elopement Flowers
Oftentimes, it is thought that elopement flower arrangements will cost less than traditional wedding arrangements. However, it is important to remember that the florist still needs to pay the same fees to order the items they need in bulk to create your arrangement.
Consider having more than just one boutonniere and one bouquet if you are looking to spend less per item. Consider ordering flowers for your post-elopement party, or sending arrangements to your parents to show you care. This is where you can let your creativity soar and find ample places to display your floral arrangements throughout the day and into the evening!
It is important to remember, that floral arrangements for outdoor and adventure elopements need to tick off quite a few boxes! They need to be strong and sturdy to keep up and look beautiful throughout the day, without dropping seeds or petals on the ground (especially in National Parks).
If you are unsure of where to begin, it would be my pleasure to help you get in touch with the right florist for your intimate wedding or elopement here in the Canadian Rockies.